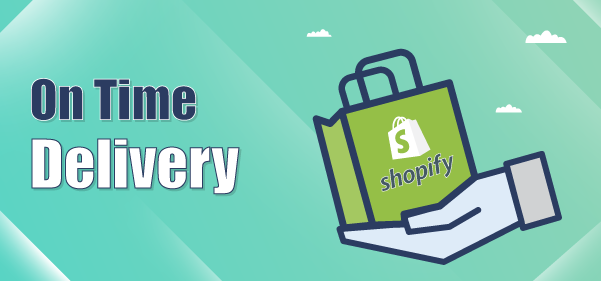 Every manufacturing company in the world needs to place a high priority on satisfying the needs and expectations of its customers in terms of delivery.
The bright side is that these expectations are straightforward: produce accurate products and deliver them on time.
However, this is easier said than done for businesses that struggle to meet other crucial deadlines in the manufacturing process or supply chain.
Just think about how a lack of materials would affect your production process, how it would delay the finished product and the manufacturing schedule, how much more labor it would cost to wait, how much more shipping it would cost, and how many customer complaints it would bring.
Every manufacturer has at least once gone through an unplanned sharp rise in demand, shortage of raw materials, or adverse weather.
For customers, any unplanned delay on your end is just delayed delivery. They don't know or care about the reason behind being late. It cannot be taken lightly, as it directly impacts the customer-brand relationships.
If this issue goes unnoticed, it can directly impact brand image.
How to determine on-time delivery?
Here are three ways to measure on-time delivery:
1. Calendar Days Vs. Working Days
One of the most common misunderstandings between customers and suppliers is the difference between calendar days and working days. Do working days include Saturday and Sunday? Whether it does or not, it is important to sync the ERP with holidays.
2. Promise date Vs. Required date
A promise date is a date the supplier can fulfill the order. The required date is the date required by the client. The delivery date should be the promised date, and the supplier should find a way to present a delivery date that they can fulfill.
3. Percentage of line item Vs. Percentage of ordered quantity
Line items are the products in the order list. For an order to be complete, all the line items need to be closed Each line item needs to be closed in order to be considered complete. The percentage of the ordered quantity is considered when a customer receives 99% of the requested order.
How to improve on-time delivery?
Ensure that your purchasing and receiving orders are robust and the inventory report is accurate.

Balance the demand and production capacity to function efficiently. Divide the workload keeping in mind the order date and the delivery date.

Review supplier's performance regularly. Check whether they are delivering materials on time, the quality of material, pricing, and more. All this information is essential when comparing with other suppliers.

Use our Delivery Date and Shipping Rates app.
Shopify Delivery Dates and Shipping Rates App
Delivery Date and Shipping Rates is one of the Shopify store owners' favorite apps. The app includes numerous delivery options and date/time selections.
The three types of delivery options included in the app are:
Standard Delivery

Pickup from the Store

Local Delivery
Moreover, the delivery schedule can be completely customized. Everything is covered, from restricting the order number to restricting the order preparation days.
Smartly manage the non-working days with our Shopify app. The app will restrict the non-working days, and customers won't be able to choose those days while selecting the delivery date. Thus, enjoy your vacation or days off with no pending orders.
It is obvious that a business can only fulfill a certain number of orders per day. The app will allow you to limit the number of orders in a day. Once the counter hits, the date will be blocked from the calendar, and no other customer will be able to select that day for delivery.
Shipping costs are the next step. You can configure both a fixed and a dynamic shipping rate in our app. Create distinct shipping rates for each customer based on the delivery location and date.
Conclusion
Managing the delivery date and all the processes that go behind it is the most challenging part for any business. If you own a Shopify store, our Delivery Date and Shipping Rates app is your best fit. It will help streamline processes and help you always deliver on a time that too on customer preferred delivery date.
For more information regarding our Shopify Delivery Date and Shipping Rates app, click on the below button.
Explore Delivery Date and Shipping Rates App
All product and company names are trademarks™, registered® or copyright© trademarks of their respective holders. Use of them does not imply any affiliation with or endorsement by them.
The Article is originally published on:
https://www.appjetty.com/blog/shopify-on-time-delivery/